As of last week, 20th April 2023, Capcom released their April Update (update 5) for Monster Hunter: Rise. Typically that means I'm back at my Insect Glaive ways! In fact, as part of my "On Deck" series, I'm taking Monster Hunter: Rise portable, without using the Nintendo Switch.
I've harped-on plenty about how good Monster Hunter: Rise is, and the April update only adds to the massive swathe of free content that's already been put in since release. It's unreal how much Capcom has put into Monster Hunter: Rise post-release, and whilst I haven't played it massively as of late, I'll always be a strong advocate for why it's such an amazing game.
Here's what came in the April update!
April Update trailer
April Update notes
New Monsters

Amatsu – Elder dragons that can manipulate the weather and are able to conjure up unrelenting gales. Amatsu glide through the air on currents they create using their wing membrane, making it look as if they're dancing in the sky. The storms they summon are extremely destructive and can lay entire cities to waste, thus they are known as the "Looming Calamity." When enraged, their storms become even more violent, enveloping the area with unrelenting lighting strikes.
Risen Shagaru Magala – Risen Shagaru Magala are elder dragons that have found a way to overcome their affliction. By suppressing the Qurio virus, they have gained great strength and new abilities. They release larger quantities of the Frenzy virus, resulting in viral explosions with increased radius. Anything that gets in their way will fall prey to their powerful wingarms. When their anger reaches its peak, they'll enter into their Risen state and their body will begin to glow.

Anomaly Research Quests – New monsters, including Risen Shagaru Magala! Anomaly Investigations now go up to Lv. 300!
Special Investigations – A new quest type for experienced hunters! Special Investigations should only be attempted by those who have true confidence in their strength. When a max level quest (300) is completed, the player who posted it is rewarded a Special Investigation (only once). These quests are extremely dangerous and difficult. Completing them will not yield any new quests or luxurious rewards, but you can earn a special Badge of Heroes if you complete a lot of these quests with different target monsters.
Paid Downloadable Content – A variety of content, including special stickers designed by Minoto!

Monster Hunter Rise Downloadable Content Pack 10
"Special Stickers 14" Sticker Set
"Bahari Locks" Hairstyle
"Asymmetric Cut" Hairstyle
"Mechanical" Face Paint
"Risen" Face Paint
"Wild Head" Hunter Layered Armor Piece
"Wild Body" Hunter Layered Armor Piece
"Wild Arms" Hunter Layered Armor Piece
"Wild Waist" Hunter Layered Armor Piece
"Wild Legs" Hunter Layered Armor Piece
Hunter Voice: Oboro
Hunter Voice: Jae
"Stage and Title Music: Chill Version" Background Music
"Rondine" Hunter Layered Armor Set

Event Quests -Complete Event Quests to gain special rewards! Read more about Event Quests here.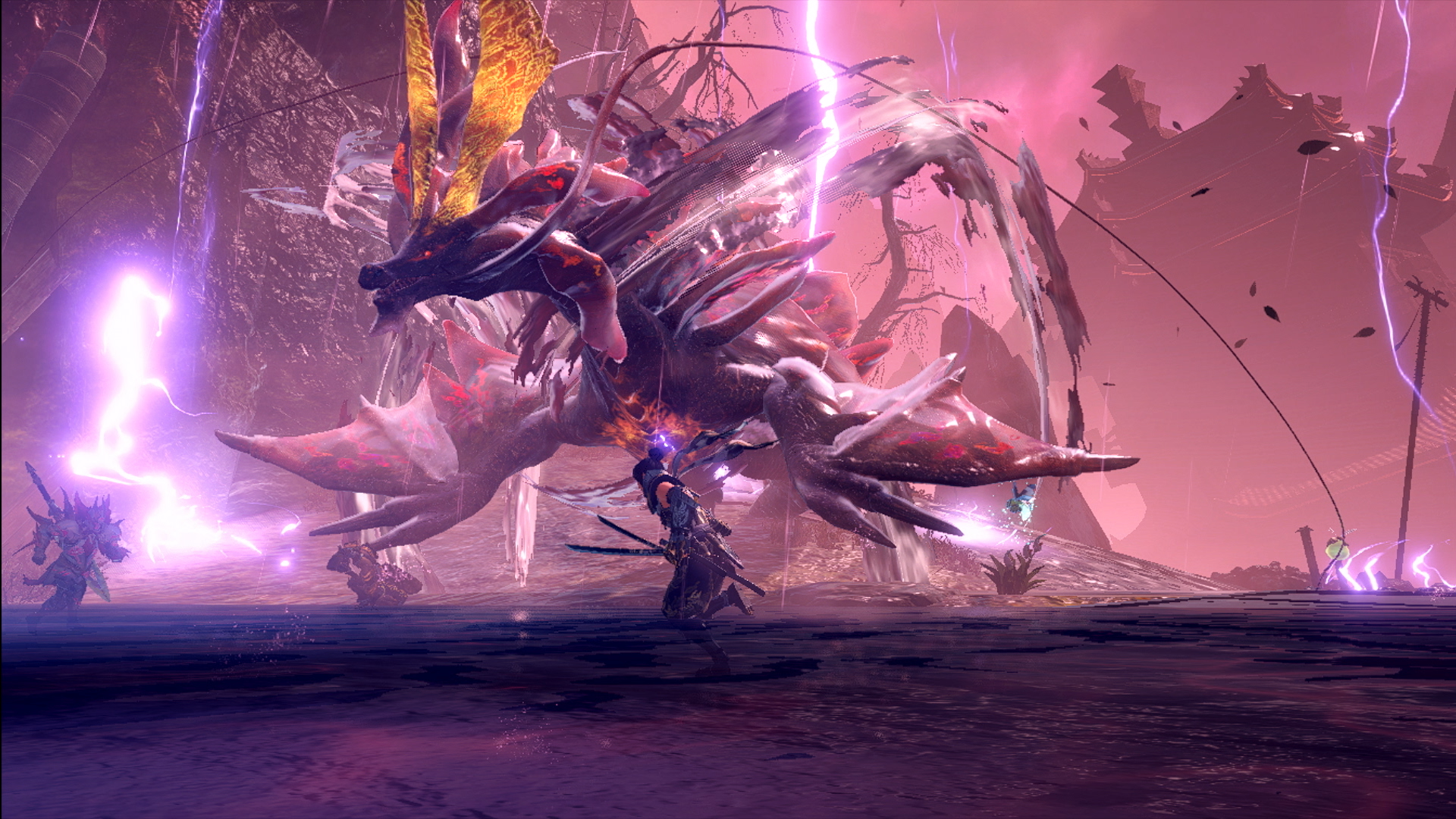 The April Update features two challenging new monsters, including Risen Shagaru Magala and the Looming Calamity itself, Amatsu. Alongside these imposing combatants, the Anomaly Investigations level cap has been increased, two Risen Elder Dragons will be added to Anomaly Research Quests, an update is coming to the Melding Pot, new Special Investigations were unveiled, and even more Event Quests are on the way.
Amatsu is a fearsome Elder Dragon that bends the weather to its will, and when confronted is capable of summoning storms and lightning strikes that are rumoured to have wiped a city completely off the map. As if a god of destruction was not enough for Kamura's "The Fierce" to handle,
Risen Shagaru Magala has managed to use its overwhelming power to dominate the Qurio, infecting it to achieve an even more fearsome form. Amatsu will be available from MR10, and Risen Shagaru Magala will be unlocked at MR180. Hunters are able to topple these towering tormentors and will be rewarded with materials and components to craft new gear complete with unique skills.
In addition to contending with these titans following the April Update, hunters are also able to tackle two additional Risen Elder Dragons in Anomaly Research Quests and face even more challenges with the new Anomaly Investigation level cap of 300. All afflicted materials from these hunts can be used at the Melding Pot with the new "Qurious Melding" feature that allows for even more skill customization.
You'll want a perfected loadout before attempting the new Special Investigations that unlock after completing an Anomaly Investigation at level 300. These Special Investigations feature monsters with a variety of power-ups including increased strength and more far-reaching attacks.
The April Update also announced that more Event Quests are on the way, offering various rewards including poses, the Bloodmalice Layered Armor, the Buff Body Layered Armor, and even Lagombi Ears. The new "Monster & Elgado Music: Chill Version" paid background music pack offers an assortment of laid-back songs for hunters to relax and study the blade to.
There are also other new paid DLC options for face paint, layered armour, hairstyles, and more! The voices of Sir Jae and Oboro the Merchant will be made available to hunters, alongside the hairstyle of the one and only genius scientist, Bahari.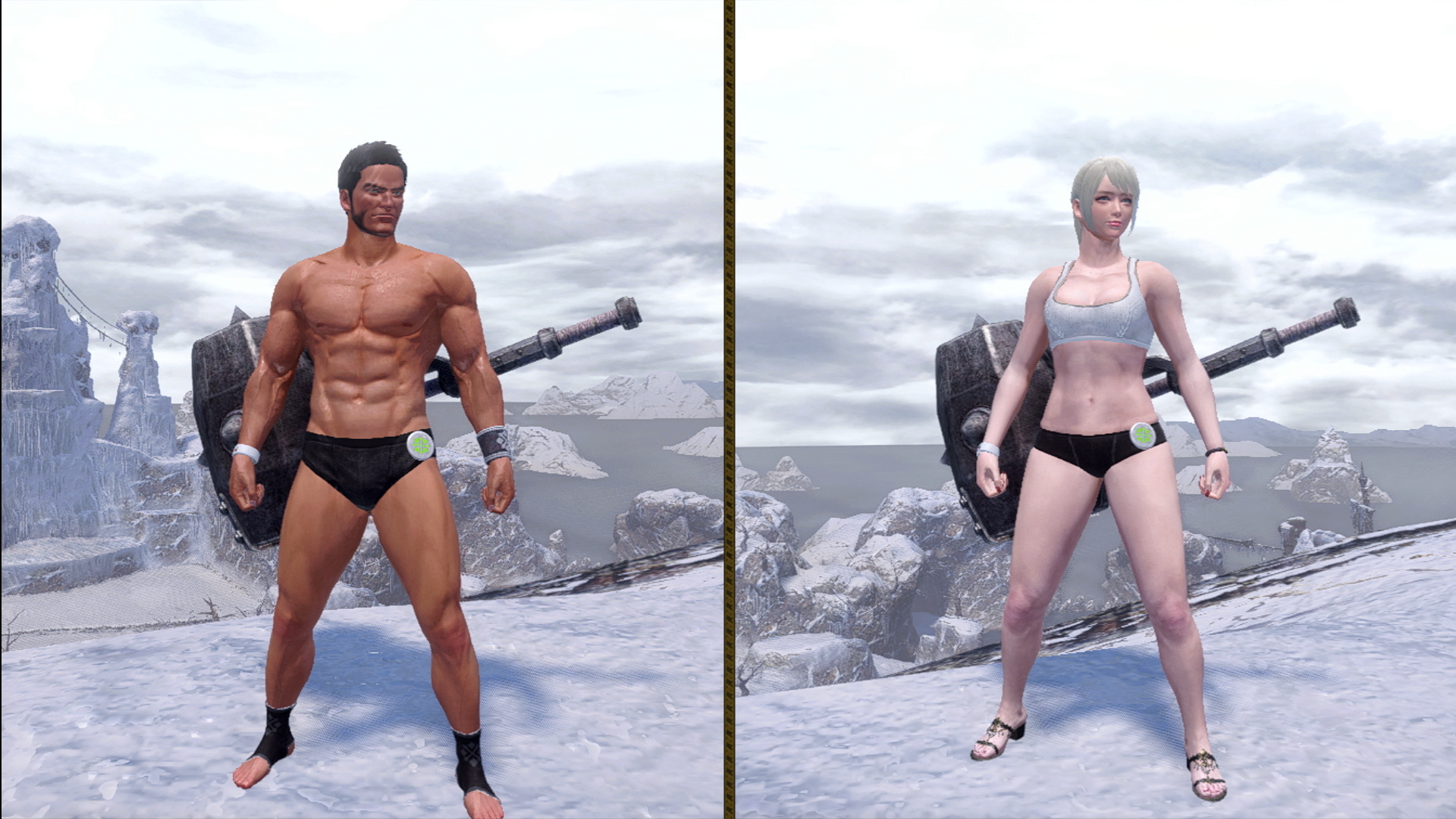 Dive-in
The April Update is already out, all this content is in-game now. Hit those Master Rank quests, grind that gear and get ready for some of the hardest hunts in Monster Hunter: Rise, yet.
Nothing beats rushing in to help some fellow hunters mid-hunt. Healing, hunting, running away to ensure I'm not the one to cart and fail. The Monster Hunter series is the genre, and whilst Wild Hearts is finally some significant competition in the market, nothing beats the OG, even before the April Update.
---
Want more gaming news? Just click right here.