Skyfront VR, the multiplayer FPS that came out in Steam Early Access in November last year, is finally launching on Steam, Viveport and, for the first time, Oculus store on 20 December 2018. The launch date comes with a brand new trailer featuring all the cool new content the game's full version brings to the player.
Kaaren Kaer, Game Lead at Skyfront VR had this to say:
It's been an intense and exhilarating year! Being in Early Access has taught us so much about our players and what people expect from VR. For the most part that is quality content and more than just an hour or few of fun in the game. We really think Skyfront can deliver that!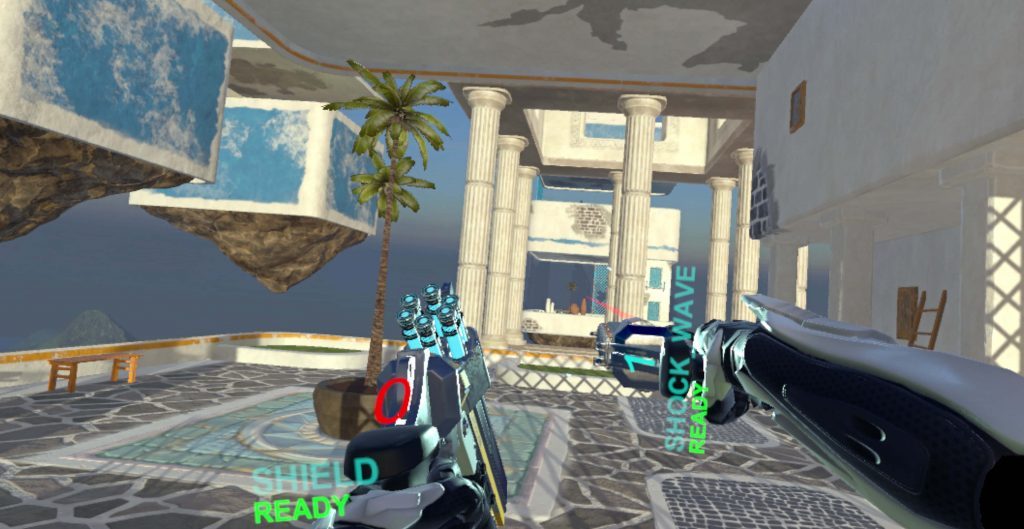 The game will include four amazing zero-gravity arenas, all inspired by man-made architecture and tech. Olga Lihota the game's concept artist explains:
Our arenas tell the story of a world that has recovered from devastation – a world, where war has been replaced by tournaments of strength and skill.
The full game also introduces a progression system and customisation options – two huge additions that will challenge the player in a whole new way! Furthermore, the game's launch on Oculus store opens Skyfront up to a vast new market that currently boasts the biggest PC VR player base.
Kaaren goes on to say:
Cross-platform gameplay means that we will be merging three amazing communities [Viveport, Steam, Oculus store], giving the players access to this great new content. Steam players will also have free hands in creating the arenas they've always dreamed of with the help of Steam Workshop. As far as future plans go, we intend to keep adding new content – whether that be more arenas, customisation options or weapons and abilities – every four months or so.
It's safe to say that Skyfront VR is fully committed to staying in it for the long-run and keeping the game evolving and fun for both newcomers and veteran players!
And before I forget, here's the new trailer: